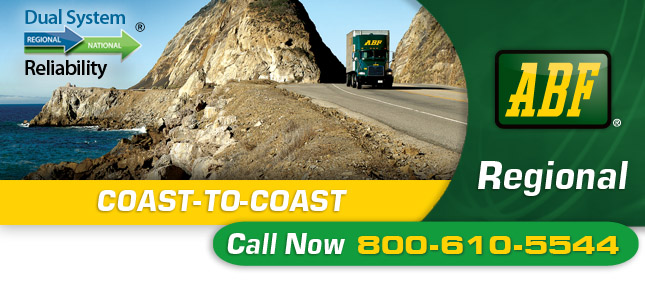 Regional shipping service just got a lot better
Regional Performance Model (RPM) is an ABF® exclusive, and now it's coast to coast. Already available in the eastern two-thirds of the U.S., RPM now has expanded to the western one-third, providing increased shipment velocity to 95% of the lanes between major markets in the west. RPM refines and accelerates regional shipping by bringing ABF long-haul quality to the short-haul market. Reliable next-day and second-day delivery with all the quality and finesse you expect from ABF. Rapid response and dependable delivery are combined with ABF flexibility, visibility, and reliability.
Look what we offer in your neighborhood.

Choose ABF for next-day or second-day regional shipping virtually anywhere in the U.S. RPM makes regional shipping easy. Same pickup and delivery driver. Same customer service. Same cargo care. Plus increased velocity for entire supply chain.
Rev it up with the world's best shipping tools
Once shipments are in transit, abf.com provides OneView®, a complete suite of Internet-based tools tailored to the services requested by ABF customers. With real-time tracking, custom status reports, document retrieval, and dynamic rerouting/upgrading of in-transit shipments, you get end-to-end shipment control and visibility.
800-610-5544